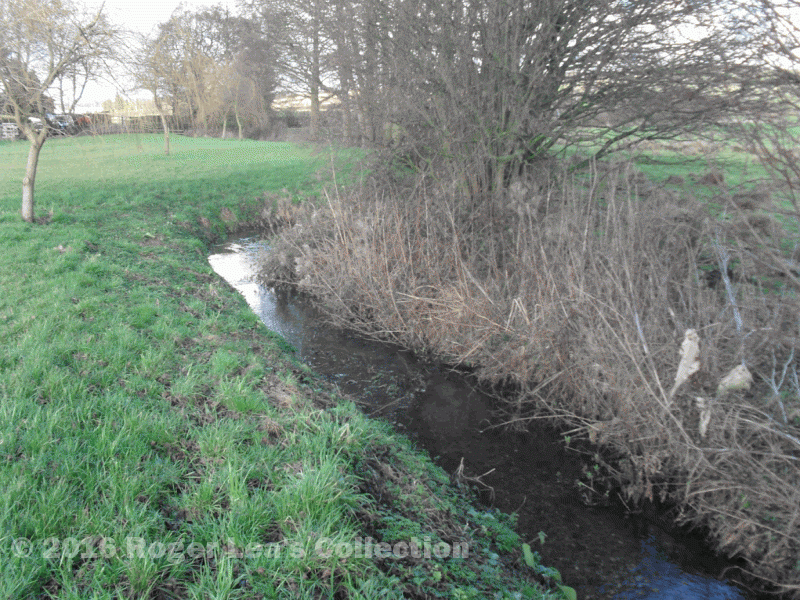 From Watford Gap the modern boundary of Sutton runs along the line of Watford Gap Road and Camp Road, but in 1824, when Mr Harris, the Commissioner for Enclosure of the Commons of Sutton Coldfield, surveyed the boundary, he had a more complicated route to take.
He followed a line just south of Watford Gap Road (then described as the road leading to Weeford and Hints), the road itself being in the hamlet of Shenstone Wood End. Just beyond the junction of the lane to Little Hay, he turned north, crossing the rough track leading across the commons to Canwell Gate, and rejoined Little Hay Lane, which he followed to the edge of the hamlet of Little Hay. Little Hay Lane is an ancient road, mentioned in 1235 as one of the boundaries of the huge deer park created by Robert de Grendon, lord of the manor of Shenstone.
At Little Hay the boundary follows the garden walls of the first houses in the hamlet, then along a ditch to meet "the Brook called Hill Wood Brook" near Green Barns Farm. North from here this brook flows down to meet the Bourne Brook near Manley Hall, forming the boundary between Shenstone and Weeford, but the Commissioner's perambulation followed the brook south and then east to its source at "the ninth milestone from Coleshill on the Coleshill and Lichfield Turnpike Road."
All the land to the north of the brook belonged to Admiral Manley, but the Sutton side of this boundary was almost all common land, part of the great sweep of Hill Common. The part of the common jutting out towards Little Hay was called Hawkeshurst Field, but the Commissioner described the main part of the common as Bradnocks Hayes "now called Camp Field". In 1811 this part of the commons had been the site of an army camp consisting of the Seventh Dragoon Guards, a brigade of artillery, and the Edinburgh and Sussex Regiments of militia.