Remembering Stephen Roberts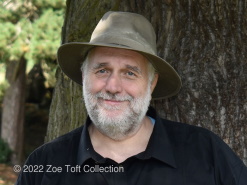 The late Stephen Roberts (1958-2022) was born in Sutton Coldfield and educated at Bishop Vesey's Grammar School before going on to study at Birmingham University.
He became well known as a Birmingham Historian and was the author of several books.
He was an excellent communicator and gave many talks on various topics of local history in and around the Sutton Coldfield area.
He was also an active member of numerous groups, including the Sutton Coldfield Local History Research Group.
One of the last projects he worked on was a weekly article for the Sutton Coldfield 'Chronicle Week', which began on the 29th April 2021 and ended on the 5th May 2022, shortly before his death.
Photo courtesy of Zoe Toft
This series of articles is reproduced here for the benefit of all.
Click the column headings to change the order of these articles.