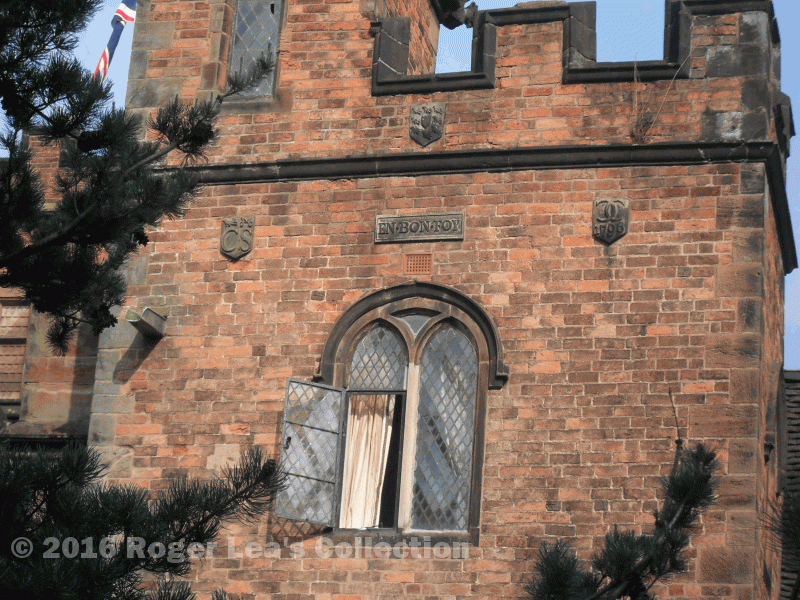 New Hall in Sutton Coldfield has the reputation of being the oldest continuously inhabited house in England. The Earl of Warwick found the old manor house on Manor Hill unsuitable as a headquarters for his hunting parties in his Chase of Sutton, and so around 1200 a new hall with up-to date features was built, leaving the old manor house to be leased by upwardly mobile tenants. New Hall itself had various tenants over the following, until in 1480 ownership of the Manor of Sutton Coldfield reverted to the Crown.
In the 1520s Bishop Vesey was granted various properties in the area by Henry VIII, and Vesey's brother-in-law William Gibbons moved in to New Hall in 1525. The Borough Charter of 1528 extinguished the feudal system of ownership, so William's son Thomas was able to inherit New Hall. Thomas Gibbons was a wealthy man, able to add a new wing in the elaborate Tudor style c1560, now known as the banqueting hall. New Hall was sold in 1611 to Henry Sacheverell, who bought it for his son Valence, then seven years old. Mrs. Gibbons was still living there as a tenant, and Valence did not move in until 1628, after the death of Mrs. Gibbons.
George Sacheverell, son of Valence, died without issue in 1715 and bequeathed New Hall to his sister's grandson Charles Chadwick on condition that he changed his name to Sacheverell. Charles Sacheverell Chadwick died in 1779, also without issue, and New Hall went to his nephew Charles Chadwick of Mavesin Ridware, Staffordshire. This Charles added battlements and towers to New Hall in 1796, decorated with his initials, but he was a bit of a miser in later life, as Sarah Holbeche recorded in her Diary -
"New Hall. Old, haunted and uninhabited except Isaac and Rebecca Grimley living in the great low kitchen and room over it, leaving the towers and turrets to the owls and bats; a little dungeon room kept for the Old Squire's use, in his few and far-between visits, riding a large black horse of the cart kind from Ridware, and buying his loaf and treacle for night and morning refreshment as he passed through Sutton."
New hall was a much brighter place when the "old squire's" extravagant grandson John de Hely Chadwick extended it in 1868, but when he went bankrupt in 1883 New Hall was sold and turned into a college for boys. Walter Wilkinson, a wealthy industrialist, purchased New Hall in 1903 and restored it to its former glory; the Owen family lived at the hall from 1923 to 1985, when it became a hotel.