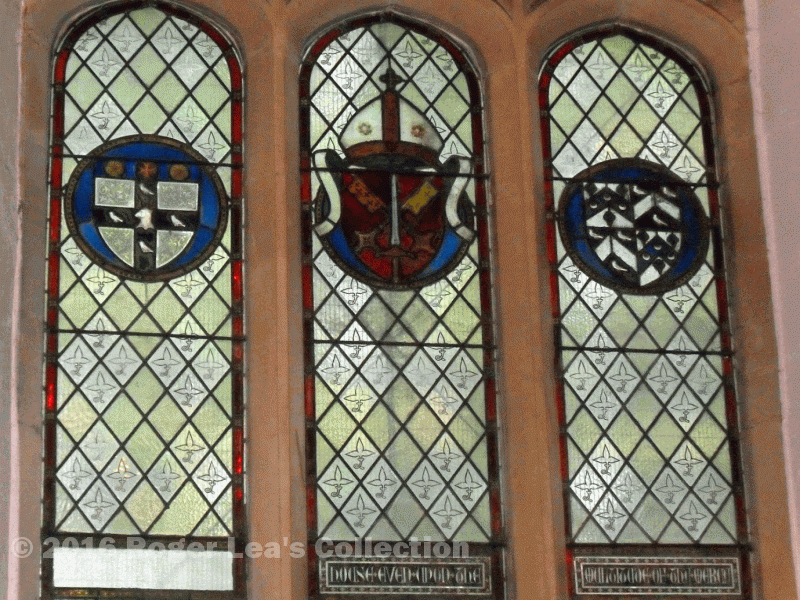 Writing in her diary in 1862, Sarah Holbeche noted "two of the four Rectors of our time were friends".
The first of these rectors was John Riland. Sarah remembered him at the Rectory in 1817, when she was still a child, with his full-bottomed wig and his two daughters Priscilla and Lucy, "looked upon as great oddities in those days - he was a picture not unlike Goldsmith's Vicar of Wakefield, simple, benevolent and Christian, imposed on by every tale of want, and eccentric in habit". In 1822 she recorded "the old Rector died, that good old man."
John Riland's great nephew William Riland Bedford was the next Rector, and Sarah Holbech did not approve of him. He died suddenly in 1843, and in 1844 she noted "Dr. Williamson came from Westminster where he was headmaster and was inducted to the living - the beginning of better things." Richard Williamson was a cousin of W. R. Bedford, and held the living only until Bedford's 16-year-old son William Kirkpatrick Riland Bedford was old enough to take it on. Sarah Holbeche thought so well of Williamson, who left in 1851, that she commissioned a stained glass window for the church; on April 10th 1865 "My window hoisted, disappointed at first view but not dissatisfied - merit or demerit is with Hardman (the famous Birmingham craftsman who made the window). I have done well for the church, and gratified myself in doing honour to Dr. Williamson".
Sarah Holbeche's fourth Rector, W. K. Riland Bedford was not so well thought of. In 1864 she wrote "the Rector left for two years, going to Edinburgh for health and rest he said" and in 1865 "Whit Monday. The Rector declined to entertain the children as usual, so Mr. Meredith (one of the curates) had them at the Rookery (a big house demolished to make way for the Police Station in Lichfield Road)".
The Rector was often away, and the curates conducted the services. In 1865 Sarah commented on an excellent sermon by Mr. Hill, but she was not so pleased with James Packwood, a curate here from 1830 until his death in 1869. In 1866, when the pulpit had been furnished with a new cushion she remarked "it will we hope mollify the hard words of one preacher - the Rev. J. P."