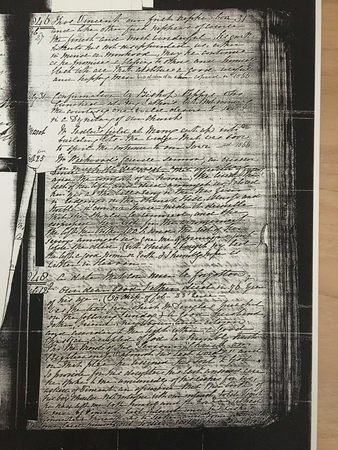 Page 31
1846
Feb 27
Thos. Vincent our first nephew born and like other first nephews of course the finest and most wonderful; his growth hitherto has not disappointed us, either in mind or manhood, may he continue as he promises a blessing to others and himself, blest with all that constitutes a good useful and happy man, (addenda when copied in 1866)
July 31
Confirmation by Bishop Peppys (?) - who lunched at my father's but not evincing (?) the courtesy one would desire to see in a Dignatory of our Church.
March
Mr Sadler's field at Maney cut up into building lots - the wedge that was soon to spoil the entrance to our Town (ad - 1866).
Sep 25
Mr Packwood's farewell sermon, an occasion for much ill deserved (?).
Rest of page torn off.