The following postcard, postmarked Birmingham and dated 31st December 1902, addressed to Miss M. Johnson, Napier Villa, Wylde Green with the word Local written on it, has been kindly given to us by a lady in Australia, having been part of her collection.
It reads as follows:-
Dear Maggie

I do hope you will like this for I think it is so pretty. I will send you another PC soon, then we shall be equal again.

With best love & wishes for the New Year.

From

Daisy Atkins
In fact, Maggie's full name is Edith Margaret Johnson and we were supplied with this link giving further details about her:
Search results for johnson | British Red Cross
In addition, we were also supplied with the following link giving details of Edith's brother, Arthur Edgar Johnson, who also lived at Napier Villa:
Their home, "Napier Villa", would appear to be the site coloured pink shown on this Alan Godfrey Old Ordnance Survey Map of Erdington (Chester Road) 1913.
Nothing is known of Daisy Atkins.
However, we should be pleased to know if this information is of use to anybody researching their family tree.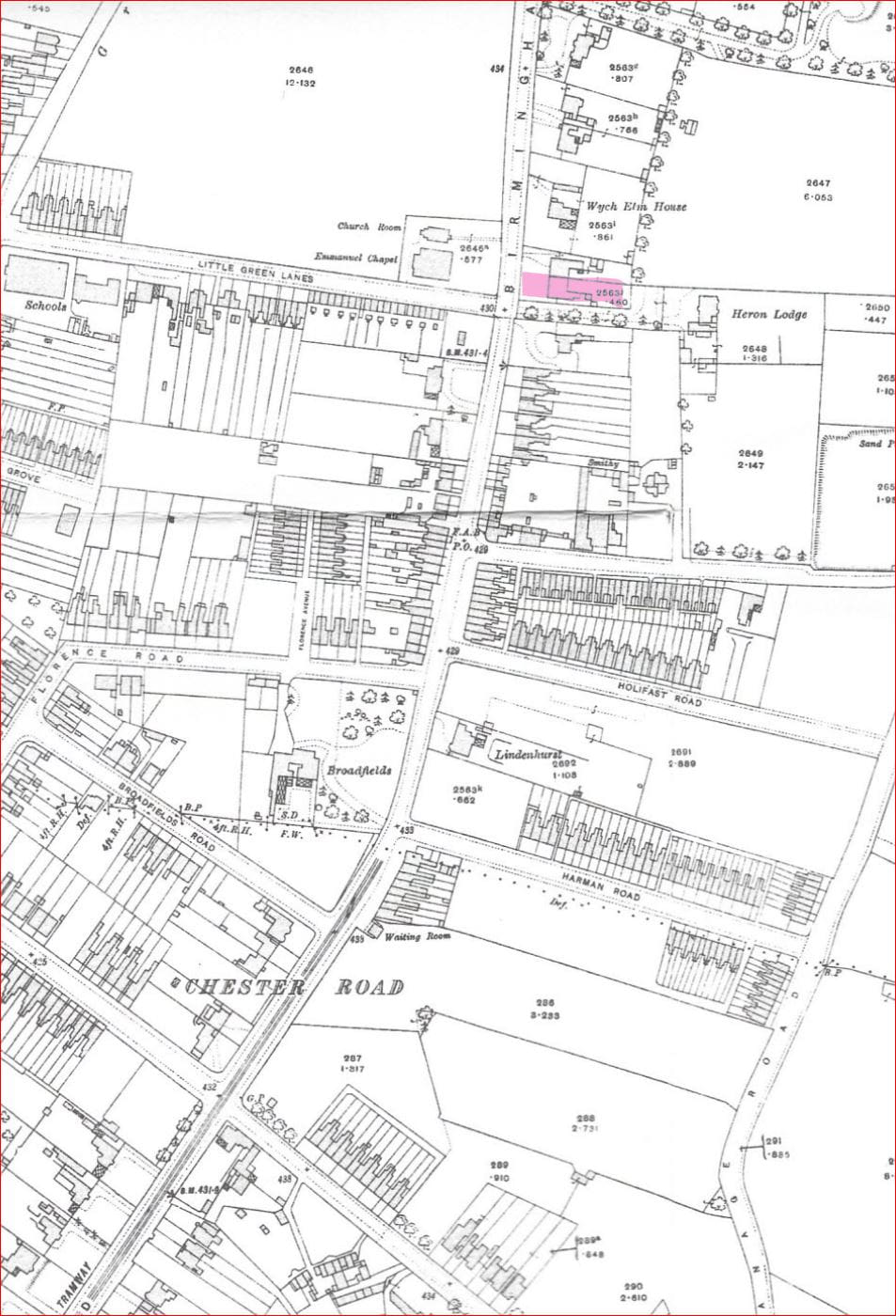 Janet Jordan
December 2021
(With thanks to Penny Jennings for help in locating "Napier Villa")