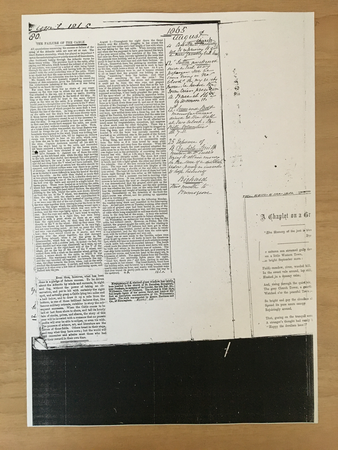 Page 80
1865
Large newscutting re Atlantic Cable
August
4
Another Church meeting as to repewing to get a new faculty, but how?
12
"Sutton awakened said a railway passenger - now we can bring in new blood " - on my reaching home, we heard the Town Crier proclaim.
A Race at Hill (?) by Women!!
12
Screw and Bolt manufacturers dined at the Hall at Two O'clock.
The Rifle Volunteers at 7-11.
25
Exposure of R De Lisle Smith teacher at Mr Culls trying to obtain money on the score of a destitute widow - purely an invention to help himself.
Richard - this month to Bromsgrove.