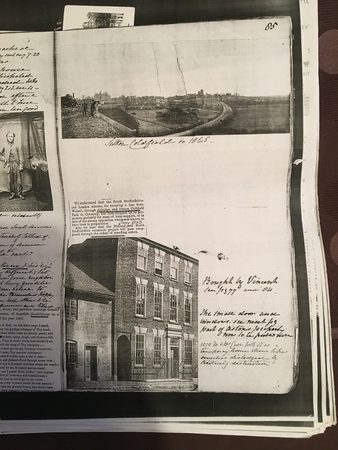 Page 85
Photograph of Sutton Coldfield in 1865 showing view from railway bridge
Newscutting re line from Walsall to Coventry - dropped Jany 1866 due to strong opposition
Photo of house in High Street, nowadays No.2. This is adjacent to No. 1-3 Coleshill Street!
Bought by Vincent - see pg 77 and 84
The small door and windows - see next pg - part of Astons' property - now to be pulled down.
1875 - Mr and Mrs Cull took it as a temporary home when like ourselves dislodged by Railway distruction.