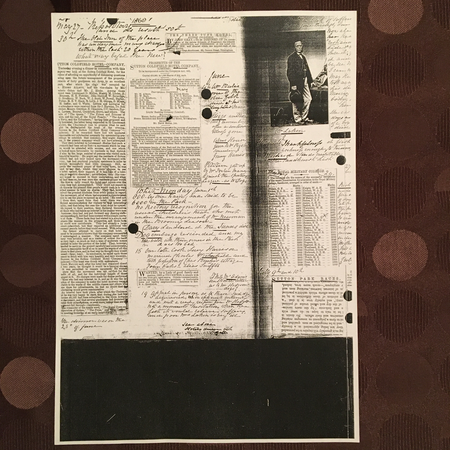 Page 127
1868
May 27
Repository and its result 50£
30
The Old Inn of the place has undergone many changes within the last 20 years.
Newscutting - The Three Tuns
What may befal the new
2 Newscuttings re Sutton Coldfield Hotel Company
June
4
Wm Bailis one of the old folk died at his daughters (Maney). Higgs another long remembered after a continual illness gone.
Alms House given to Mrs Pigston succeeding Granny Harris.
Petition got up by Mr Fowler, Maney, against the sporting League - as to Dogs.
Whit Monday
June 1st
800 by one train, and said to be 6000 in the Park. No Rectory recognition for the usual children's treat who met under the arrangement of Mr Newman in the Broomy Leasow.
Davy - Landlord at the Tunns died.
Dog embargo rescinded and may now walk with their owners in the Park ........ it was too bad.
15
Our late cook Lucy Harrison married Charles Pickerhill and took possession of Chas Beeche's cottage, Four Oaks - alias Swiffts.
Newscutting re advert for 2 sisters and governess job.
17
Mr Adam's sensational letter as to Mr Hodgson's dogs.
19
Appeal in person as to these said dogs. I acquiesced in apparent extremity and met a ready response from Mr Hodgson not a moment's hesitation when he felt it would relieve suffering, and poor Mrs Lakin is very ill.